2013 Trout Camp
Hosted at Rabun Gap Nacoochee School
Photos courtesy of Mack Martin and CJ Wilson
A Thank You Note From Kevin Homer: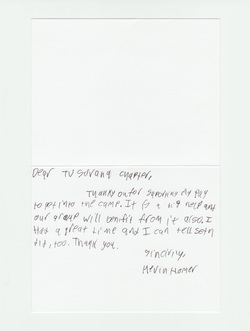 "Dear TU Suvana Chapter,

Thank you for my suporting my pay to get into the camp. It is a big
help and our group will benifit from it also. I had a great time and I can
tell Seth did too. Thank You.

Sincirly
Kevin Homer"
---